DRE Transport 5000 Portable Anesthesia Machine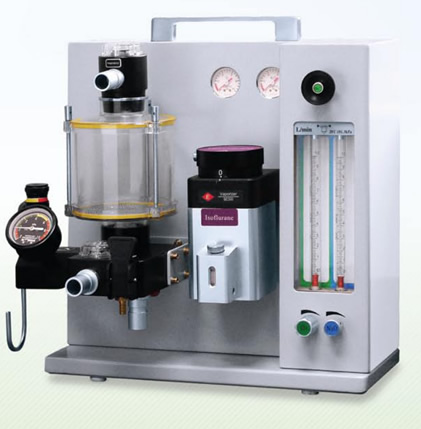 Product Description
Portable anesthesia system with integrated safety functions.
The DRE Transport 5000 is compact for mobility and cost-effective to save you money!
FEATURES
Compact and portable anesthesia machine.

Integrated safety functions.

Easy to use and maintain.
SPECIFICATIONS
Physical/Environmental
Dimensions: 450 mm (L) x 405 mm (W) x 330 mm (H) [17.7" (L) x 15.9" (L) x 13" (H)]

Weight: 22 kg (48.4 lbs.)

Storage temperature: -22° C ~ 55° C (-7.6º F ~ 131º F)

Working temperature: 10°C ~ 40° C (50º F ~ 104º F)

Storage humidity: ≤93° C (≤ 199.4º F)
Vaporizer
Agent type: Enflurane, Halothane, Isoflurane

Flow range: 0.2 ~ 10L/min

Concentration: 0 ~ 5%

Work temperature: 15° C ~ 30° C (59º F ~ 86º F)
Main Unit
Mode: Semi-open, semi-closed, or closed system

APL valve: ≤6KPa

Gas supply: O2/N2O 0.28MPa ~ 0.6MPa

Flowmeter: O2/N2O, two tube flowmeter 0 ~ 10L/min (interlock protection can ensure oxygen concentration ≥21%)

O2 flush: 25 ~ 75L/min

O2 deficiency: Audible alarm for at least 7 seconds
* To see price, Warranty and fees, Talk with the specialist and hear their opinion and order this device, please call one of the following Phones;
* If you Require maintenance or having difficulties;
07706700839

07714446962

07819045581
* You are always welcomed to visit us, from 9AM to 8PM, Every day except Friday
at the following address;
Iraq, Baghdad, Palestine Street, near the Brotherhood Turkmen club

* Or contact us by E-Mail: medical@al-mimar.com
We are online and always ready to take your order!